Regenerate Multi-Peptide Rejuvenation Cream
Regenerate Multi-Peptide
Rejuvenation Cream
"Regenerate" is our rejuvenating night cream created using peptides giving a super protein boost for your face, neck, and decolletage (upper breast area).
Your Price:
$50.00 USD (15ML)
RECEIVE A 10% DISCOUNT WHEN YOU SUBSCRIBE TO OUR EMAILS
Why are peptides good for the skin?
While you sleep peptides absorb into the layer of your skin known as the epidermis.
Cosmetic Peptides in skin care products are formulated to begin the stimulation of collagen re-growth. This is particularly so in aging skin.
As we age collagen production decreases and the face, neck and décolletage skin begin to sag.
Erase Regenerate Night Cream stimulates collagen production with a powerful range of peptides and will tighten and plump the skin with regular use.
Apply "Regenerate" Multi-Peptide Cream to deliver a boost to your skin. Its peptides may help repair environmental damage from exposure to the sun,  wind and chemical pollutants. It will help compensate for the natural decrease in collagen production.
Applying "Regenerate" Multi-Peptide Cream will not only deliver a boost to the appearance of your skin with its peptide-rich content but may even repair some of the natural collagen decreases in production due to age, environmental damage, sun and wind damage, and chemical pollutants.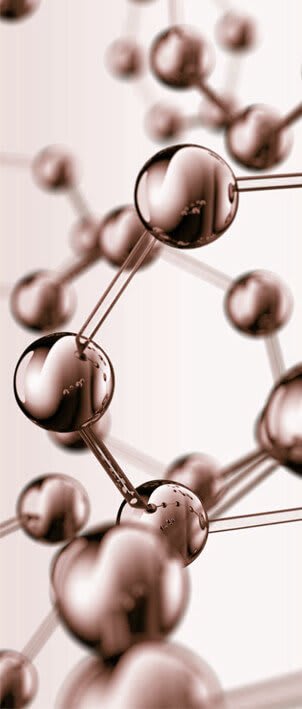 How do peptides work on the skin?
Peptides in skin care deliver healing chemicals deep into the skin's cell structure. Erase Regenerate Multi-Peptide Cream performs these tasks in a safe and effective manner.
The peptides usually found in skin care are palmitoyl oligopeptide and palmitoyl tetrapeptide-7. The first assists connective tissue structure. It reduces the appearance of facial, neck and décolletage wrinkling and sagging. Real results become evident after 30 – 60 days of diligent application.
"Regenerate Night Cream" renews and stimulates collagen growth. A copper peptide is in a multi-peptide formulation to heal damage from external elements. Palmitoyl tetrapeptide may help reduce inflammation and fight free radicals. These cause damage to cells in the epidermis.
The formula of "Regenerate" multi-peptide cream has effective and beneficial concentrations of peptides.
Erase "Regenerate" Multi Peptide cream absorbs into the skin. It leaves it feeling soft and smooth.
So give it a try.
Your Price:
$50.00 USD (15ML)
GET 10% WHEN YOU SUBSCRIBE TO OUR EMAILS
Instructions
Apply to clean skin morning and evening.
Ingredients
Purified Water, Jojoba Oil, Apricot Kernel Oil, Hyaluronic Acid, Laureth-7, C13-14 Isoparaffin, Polyacrylamide, Acetyl Hexapeptide (Argireline®), Pentapeptide-3, Tripeptide, Acetyl Glutamyl Heptapeptide-1, Palmitoyl Tetra Peptide-3, Phenoxyethanol, Ethylhexylglycerin
Safety & Ecology
Regenerate Multi-Peptide Rejuvenation Cream is safe for cosmetic use. The data available does not state any environmental risk. The manufacturing process is meets the criteria for the assessment of safety, health. It is also safe for the environment and people.
Storage & Shelf Life
Store Regenerate Multi-Peptide Rejuvenation Cream out of direct sunlight at room temperature. If stored under the recommended conditions the cream remains stable for 24 months.
Warning
Stop use immediately if your skin becomes irritated. Avoid contact with eyes. This product must not be consumed and is for external application only.
Keep Out Of The Reach Of Children
In case of accidental ingestion, seek professional help. Contact a Poison Control Centre immediately.
Your Price:
$50.00 USD (15ML)
RECEIVE A 10% DISCOUNT WHEN YOU SUBSCRIBE TO OUR EMAILS
Risk-Free. Unconditional Guarantee 
You've got nothing to lose but years off your face.
Erase Cosmetics take pride in our brand of enhanced skin care products and we are highly confident that you will love it.
But if for any reason, you are not 100% satisfied, you will receive a refund as part of our guarantee. No questions asked.