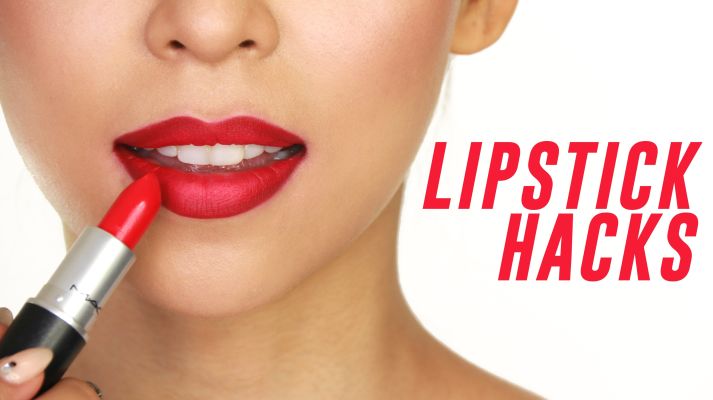 As we age, our kissers begin to wrinkle and lines may form around our mouths. So what's the good news? Well, you can certainly restore youth and color to your lips, but you'll need to be smarter about the types of lipsticks you choose.
Choosing the right lipstick after the age of 50 is like being an alleged wine connoisseur—you get to brag about your great taste and fuss about all the different varieties until you find the perfect one.
So, what are the rules when it comes to finding the right lipstick? To get the job done, you'll need to follow these dos and don'ts according to your skin type.
Fair Skin 
If you've got lighter skin, you should go the pink route and pledge your absolute loyalty. Yet, we're not talking about kiddy bubble gum pink (blech!). Unless, of course, you're trying to revisit your childhood fantasies of coloring your lips like Barbie… Otherwise, the pink that's best is the reddish berry pink, which looks sophisticated, while adding a refreshing splash of color to your face.
Medium Skin
For medium skin tones, consider lipstick shades such as apricots, reds and light corals. You should stay away from browns because they'll blend into your face, making you look washed-out. However, if you're a huge fan of earth tones, you can go for maroon, which still belongs to the brown family. It will add natural color without turning you into an almond.
Dark Skin
With dark skin, you'll look great in roses, mauves and oranges. Deep plum also works fabulously if it fits with your personal style. But, be aware that plum can create a bit of an edgy vibe, so make sure you're comfortable rocking this shade before adding it to the beauty bag.
When in Doubt, Experiment!
If guidebooks aren't your thing, you can always ransack your local beauty supply store and try on a bunch of different lipstick shades. Watch out everyone!
Bring a lady friend, and experiment with many colors or even ask for the help of a salesperson. Together, you can determine what shades are most flattering for your skin tone. Lipstick shopping is really like any other kind of shopping. You start out with a whole cluster of stuff to try, then cut it down to your few top options, and finally leave with one or two items (or three or four if you're super indecisive).
See also 3 Minute Instant Facelift Serum. The best wrinkle remover in the market today
Go Bright and Beautiful!
You're never too old to rock bright, beautiful lipstick. Bright lipstick is especially lovely on women who wear glasses. The intense lip offsets the bulk of the frames, which creates an overall sophisticated yet fashionable look.
Dark lipstick shades can be aging on some skin tones. So, if you're really not sure if you can go dark, it's safer to choose one that's bold.
As a key makeup tip, you should remember to tone down your eye makeup and blush if you're going bright with your lips. It's all about creating balance. Too much makeup will leave you looking overdone, clueless and unrefined—and this is true for all woman at any age, whether you're 18 or 100.
Another great tip is to add lip gloss to your lipstick. The shiny texture of the gloss will give your lips a deliciously sensual effect, which appears more youthful.
Just like your taste in heels, your lipstick should be chosen with the same level of fuss and excitement. Your lips are essentially the heart of your face, so if you want to keep that old pucker beating, you've got to choose a good lipstick.