I was born in a small rural town in New Zealand in 1947.
Dad worked in the Post office and Mum was a housewife.
The main road into town, which we lived on, was metalled. Traffic was light. The kids in the street could get in a couple of games of tennis between cars.
We used to bike to the beach 15 miles away at the weekends and always returned home with a nice fish or a bag a shellfish for dinner.
Now we have 5 children and 5 grandchildren
I still see my best friend weekly – we have been friends for 68 years.
The telephones were on party lines where the local gossip could, and did, listen in to everyone's conversations.
The old couple who lived 3 houses away was the first to get TV and as kids, we were able to crowd around it to watch for 1 hour on Wednesdays. The station was only on air for 2 days a week for an hour each.
The Post Master and Bank Manager were pillars of the community.
It took 8 – 10 hours to drive to the nearest city on mostly metal roads through gorges with bends with names such as – The Devil's Elbow – where you could look down and see the road below you on the other side of the corner.
The domestic planes were DC3's and we never saw Jets.  Aerial topdressing was done with a Tiger Moth. Look that one up!  In the 1970's I took my first trip to the US. It took 2 days by plane with a stopover in Hawaii.
My first cell phone was fitted into my car and cost $5,000 and had a range just in the CBD – how times have changed!
Now I can fly to the UK, stop over for a few hours in Hong Kong and have dinner with friends, and arrive in London at 5 am, do a day's work at the office and be on a flight to New York or Singapore that night.
I am connected anywhere in the world I happen to be and can chat on cam or voice with my family and colleagues, even on some flights now.
I can go online and source products anywhere in the world. I can market them on the internet and life is a big learning experience.
I study every day, learning about marketing, about psychology, about development and I absolutely love life.
I am an active major shareholder in companies in 4 continents but my true love is Erase – my cosmetics business.
I devote myself to bringing you the best product we can find. I have stuck with the same product for almost 12 years now because I know it works. In that time countless products have come and mostly gone.
One of the things that thrill me most is that we can have an order from anywhere in the world, and I mean anywhere. Some countries I actually have to look for on the map to see where they are.
We also have our regulars I speak to when they call me up to order. We talk about life and all manner of things.
These are the moments that make this business special.
So this is not a normal sales blog. I just wanted to share a few tidbits with you.
Of course, I would love you to visit our site and even if you don't purchase one of our products I would love to hear from you as to what you thought of our website from your own perspective. I want to make your visit the best it can be and provide you with all the information you need to make a decision
If you take the time to do that we will send you a reward as a big thank you.
You can email me at admin@erasecosmetics.com
Best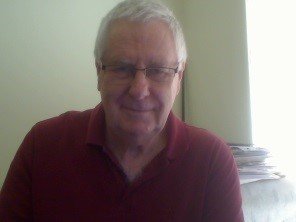 Ross Stansfield
Owner Erase Cosmetics