We have a survey on our website with 3 simple questions:
Your Gender?
Your age group?
What are the main skin issues you have with aging?
Since we started the survey we have had a few hundred responses so I am able to break the responses down to a few main issues. I believe the issues are common to all especially as we age.
So in no particular order:
Forehead lines
Lip wrinkles
Eye wrinkles including drooping eyelids
Lines around the mouth and neck
and Acne scarring
There are a few people I will respond to personally who have more specific needs.
Fortunately, there is a one cream fixes all solution – even for acne scarring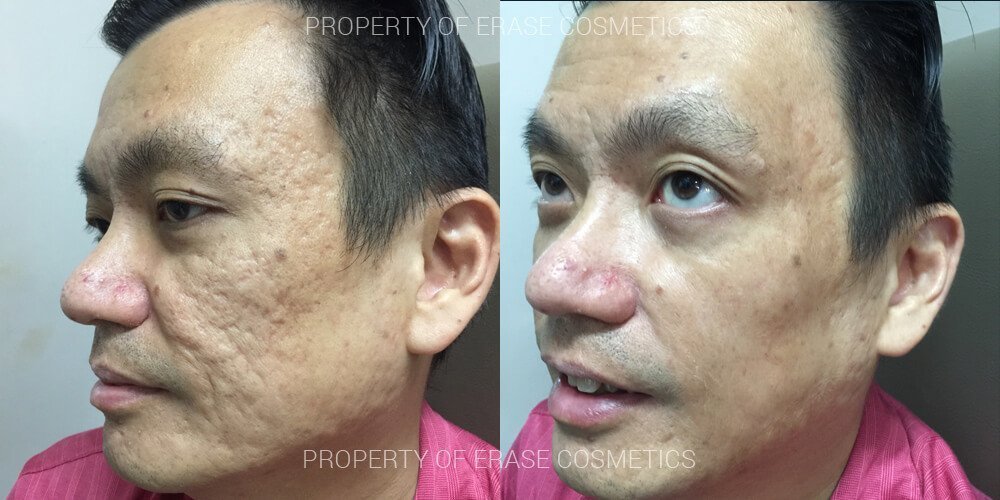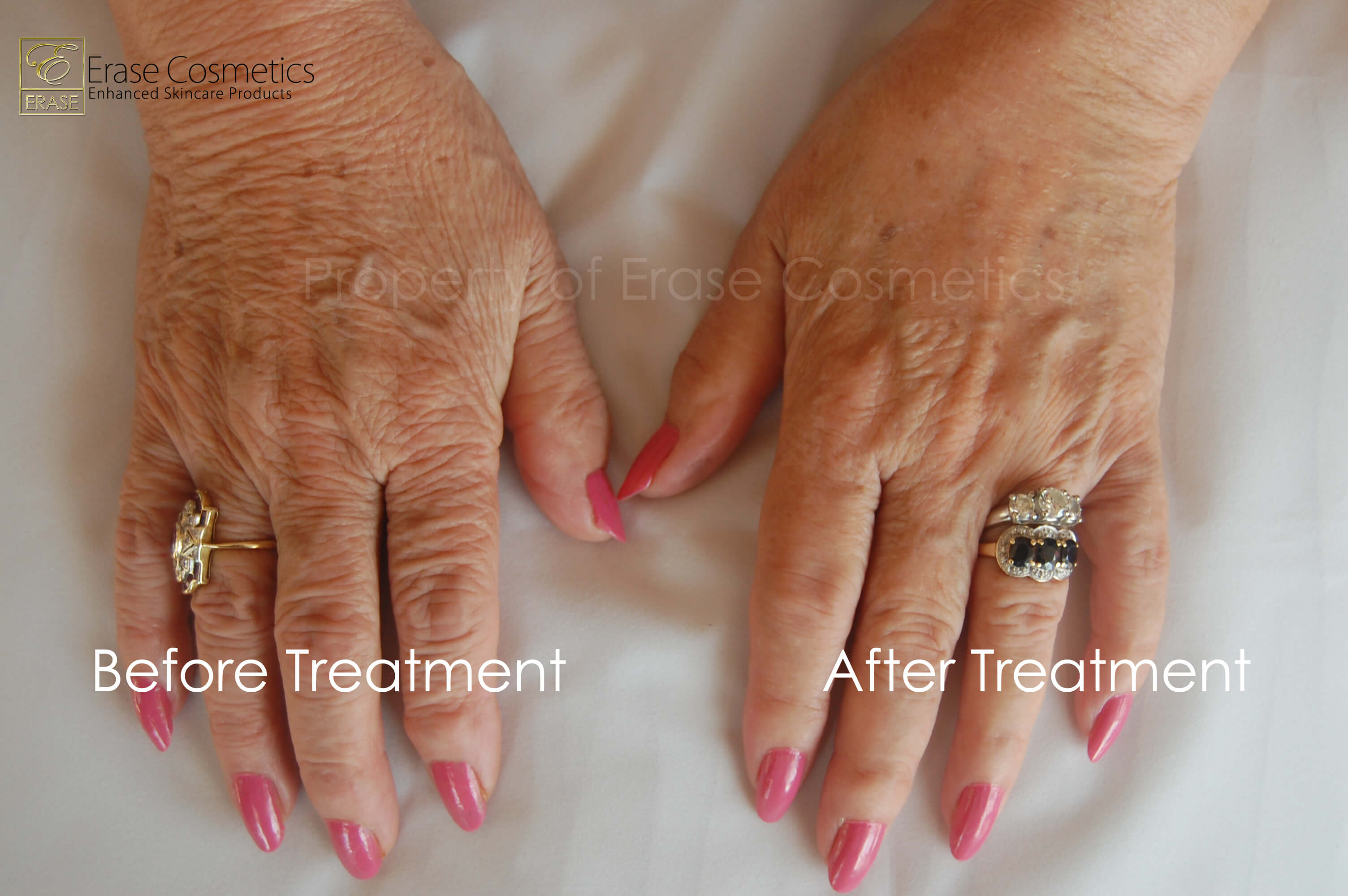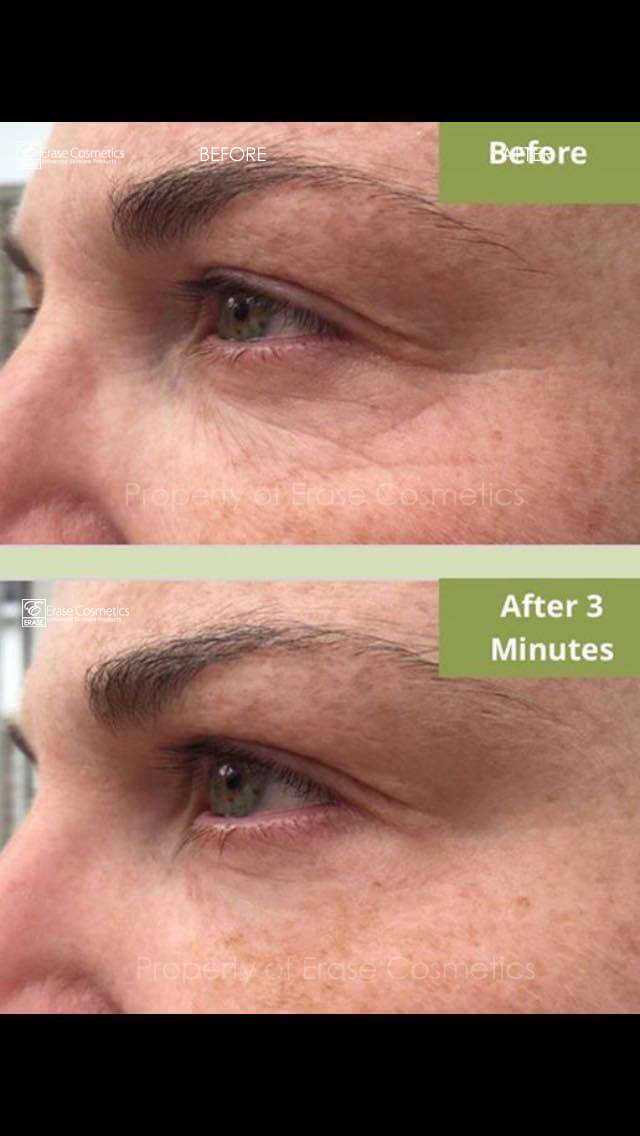 You can see from the pics that our Instant Facelift Serum does a good job in tightening the skin in most areas of the face.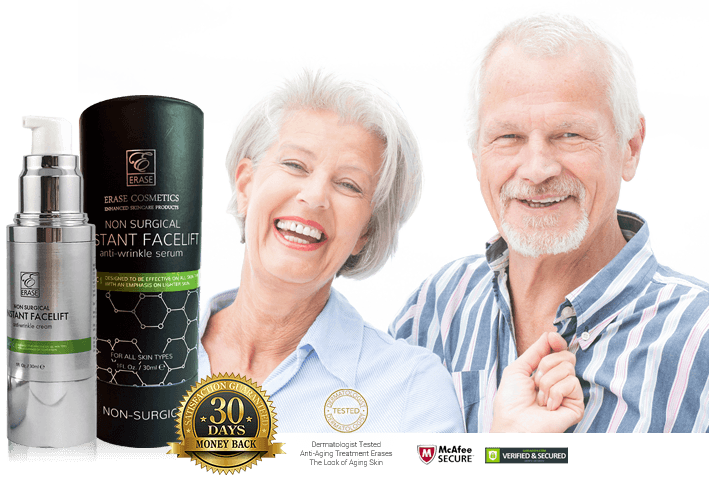 For those of you with dry skin, we recommend either our Regenerate Multi-Peptide Cream which is formulated with a powerful mix of peptides that nourishes the skin from within. It absorbs quickly and does not leave any oily residue.
You can use our Skin Perfector which acts as a primer with the facelift serum and moisturizes the skin at the same time.
And for a longer term solution, we recommend our Visage Triple Action Eye Serum. You will find it will improve eye bags, droopy eyelids with continued use over time.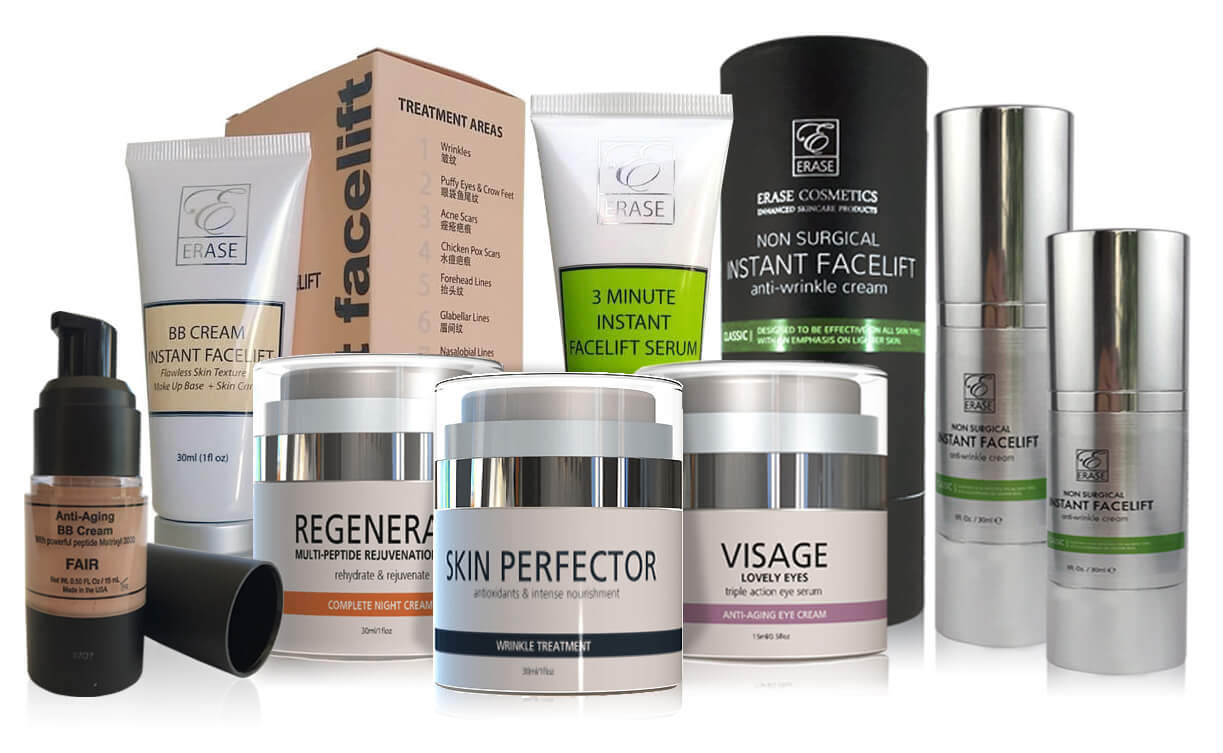 I have added links to all of these products and invite you to visit the pages and scroll to the bottom of each. There is a wealth of information on the products including how it works and the ingredients for each product.
If you have any specific questions you wish to ask please contact us at inquiry@erasecosmetics.com or admin@erasecosmetics.com and we will get back to you with an answer for you, usually within 24 hours.
Again thank you for your feedback.